Classroom & Conference Room Projectors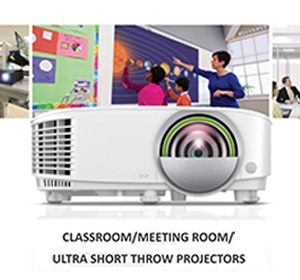 Do you need to make a crucial presentation? Concerned about the tiny amount of space available to host it?
So it's time to start looking for high-quality UST and wall-mounted projectors for your place. This remarkable technological equipment, ideal for use in conferences and classrooms, allows you to project huge pictures from small distances. Also, shadow distraction does not impede its projection. It is also ideal for educational institutions.