Copiers, Printing & Scanning Machines
The industry of Printers is here to stay. In today's digital era also, its importance is immense for the corporate world. This is the reason why smart managers comprehend that they must keep this medium of communication going as well, along with the other electronic mediums. Much smarter thing is to do it cost-effectively and reliably. None of the corporate sectors can be overlooked the vital benefits it bestows while working. Because of this, the range of printing devices and accessories is also getting enhanced day by day. Here at DubaiMachines.com, you can find a vast collection of most advanced printers. We not only provide you complete accessories but also serve you with after-sales technical services.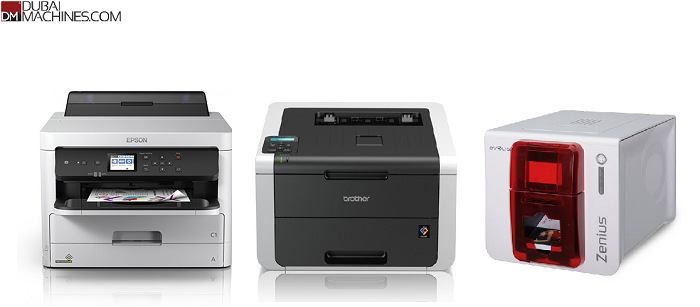 Call Our Experts @ +971-4-3360300 and we will ensure your technical and pricing requirements are taken care of. Alternately you can also Leave a Message & We will call you back in a jiffy.