The Phonic AM440W Analog Mixer With Wireless Connectivity is a compact mixer featuring an on-board 2.4GHz bluetooth module that allows playback of any audio signal from smartphones, tablets and laptops. The wireless audio is then sent through to channels 11 and 12.
The AM440W features 4 mono/mic line channels and 4 stereo line channels for versatile input possibilities. Each mono channel features a 3-band EQ plus a 75Hz low-cut filter to remove any low-end frequencies. A 32/40 bit DFX processor with 100 preset effects is also featured in the AM440W.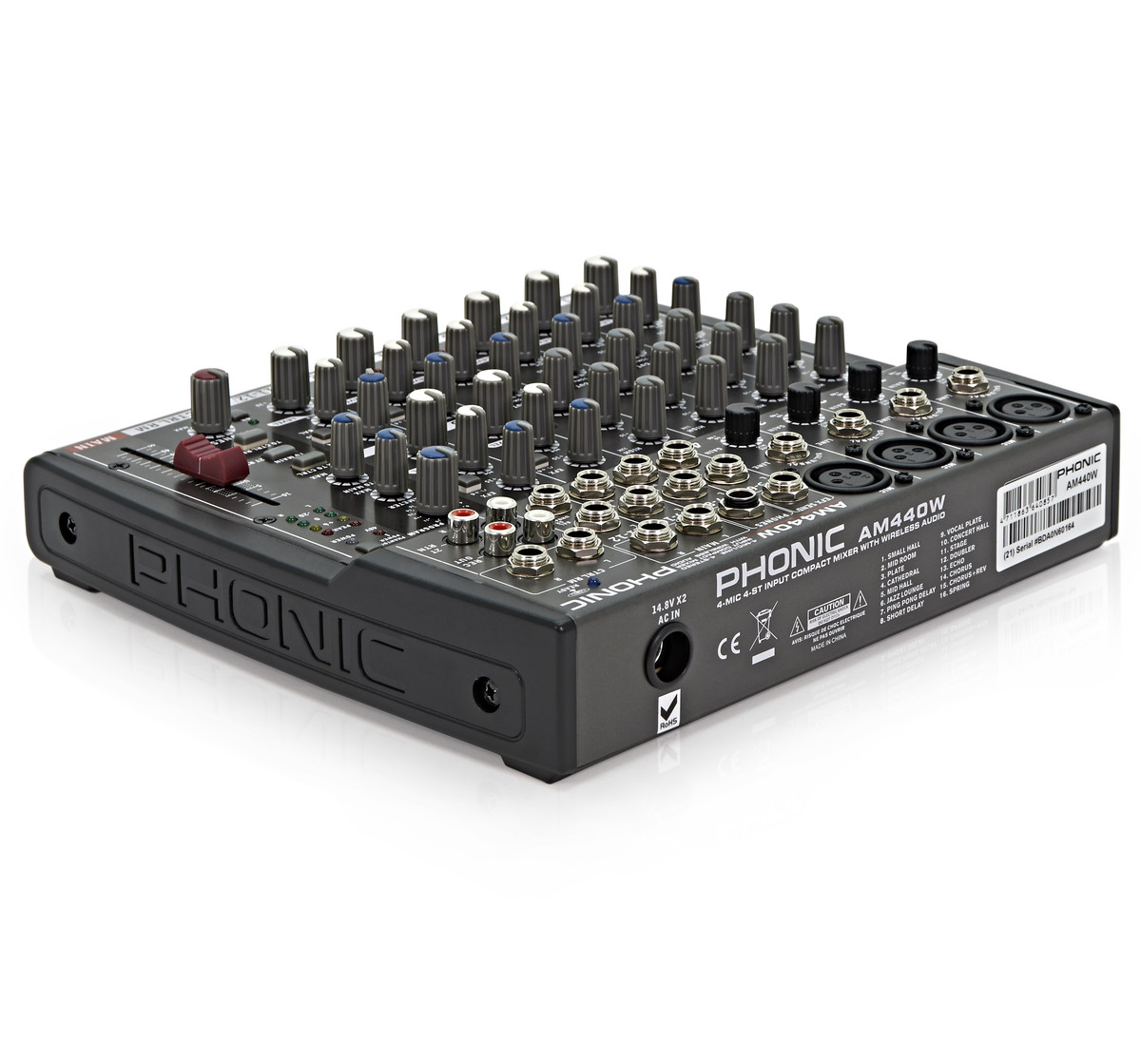 With its versatile functionality and affordable price tag this unit is ideal for anyone looking to add to their home recording setup.