Ricoh
Equipped with almost everything that you need, Ricoh Multifunctional Printers helps you in saving your time with great productivity. Book one today from Dubaimachines.com for authorized products on decent and affordable rates in Dubai, Sharjah, Abu Dhabi, UAE, and GCC.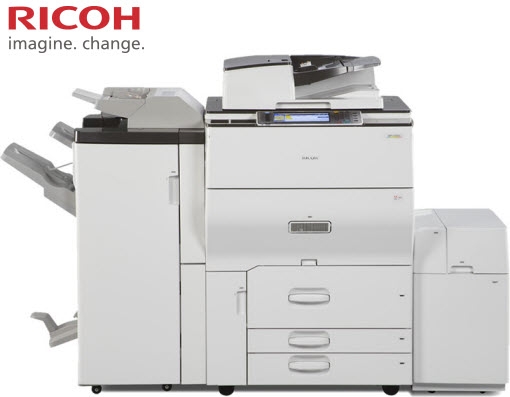 Call Our Experts at +971-4-3360300 and we will ensure your technical and pricing requirements are taken care of. Alternately you can also Leave a Message and We will call you back in a jiffy.
Please call for Best Prices!.

Excl. Tax:

AED4,884.20

Incl. Tax:

AED5,128.43

Excl. Tax:

AED12,497.96

Incl. Tax:

AED13,122.87
Excl. Tax:

AED13,496.80

Incl. Tax:

AED14,171.66

Excl. Tax:

AED48,182.13

Incl. Tax:

AED50,591.26

Excl. Tax:

AED58,190.51

Incl. Tax:

AED61,100.04
This product has been discontinued and we recommend MP W6700SP.